Pokémon Alpha Sapphire is a remake set in the land of Hoenn, where players will be able to find the newly added mechanics and begin their exploration. Players will be able to find some mechanics inherited from previous games, such as Horde Encounter and Mega Evolution. At the same time, some exclusive Pokémon appear inside this version that you cannot ignore, especially legendary Pokémon.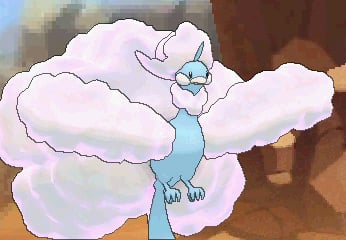 HOENN WITH COMPLETELY NEW ELEMENTS
When players experience Pokémon Alpha Sapphire, players will be utterly impressed with the apparent changes. Players will be able to return to the land of Hoenn and meet Professor Birch again during their first encounter with a wild Pokémon. At the same time, the game's environment has completely changed from 3D instead of 2D as before. In addition, some X and Y mechanics will appear in the Sapphire remake.
This remake comes out a year after Pokémon X and Y, so some of the mechanics are inherited. You will be able to experience the challenging but equally attractive Horde Encounters battles because of the rewards they bring. The battle is different from the standard battle; you will have to participate in a 5vs.1 battle. In addition, it is certainly not possible to ignore the Mega Evolution mechanism that brings a new source of power to your Pokémon.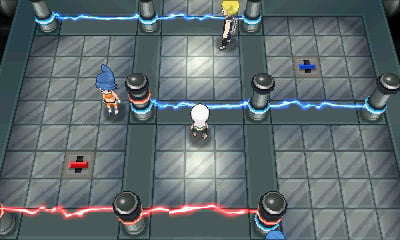 JOURNEY THROUGH MANY DIFFERENT AREAS
The first battle of Pokémon Alpha Sapphire begins when the player encounters Professor Birch while a wild Pokémon is chasing him. You'll approach the battle and try to win, having chosen one of the three starting Pokémon. At the same time, the combat mechanism revolves around the skills of Pokémon when possessing effects and attributes to be able to defeat opponents. There will be many opponents appearing in front of you for you to defeat and get more rewards.
When it comes to the main antagonist of this game, we should mention Team Magma and Team Aqua. It can be seen as a feature of the Pokémon games when a group of characters uses Pokémon for bad purposes, and the goals of these two teams in the remake have also changed. Team Magma will have the purpose of bringing people to continue to develop, and Team Aqua will be to get everything back to its most pristine state to create a habitat for Pokémon.
Once you've joined the journey through the regions of Hoenn, you will certainly not be able to ignore the battles against skilled Trainers. This game still brings you to the challenges of the Gym Leaders that you will try to overcome. After overcoming these experienced Trainers, you will continue to prepare thoroughly to be able to meet the four Elites of the game and progress to the ultimate goal of Champion.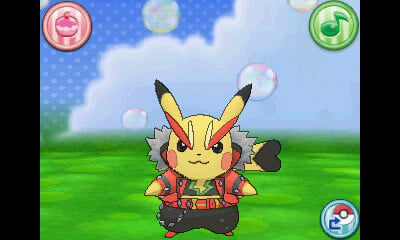 COLLECT POKÉMON OF VARIOUS GENRES
Once you've journeyed through a large and somewhat altered area of Pokémon Alpha Sapphire, there's no doubt that you'll have a desire to explore and complete the Pokédex. The Pokédex is a storage of the data of the Pokémon you catch, and sure enough, some of them will become teammates to help you overcome different challenges. At the same time, you are also the one who will watch them evolve and receive completely new skills.
A version released parallel to this game is Omega Ruby, and certainly, one of the factors that make players love experiencing both versions is the difference in the Pokémon system. Besides a general number, some specific Pokémon that can only be found in the Sapphire version are Lugia, Kyogre, Dialga, Zekrom, and others. Indeed, you won't be able to take your eyes off these impressive legendary Pokémon.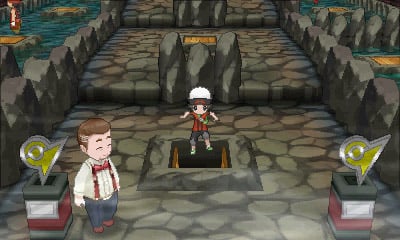 The land of Hoenn with many interesting things is waiting for you to explore:
The moving environment in the game changes from 2D to 3D to give you a whole new experience with impressive Pokémon.
Some of the mechanics that appeared in the previous game, like Mega Evolution or Horde Encounters that players can easily find.
Challenging battles revolve around the skills and powers of the Pokémon that players will try to uncover to see them evolve.
The Gym Leaders, Elites, and the Champion system are sure to be the goal any Pokémon fan is aiming for, and it requires a huge power.
Launched in parallel with the Omega Ruby version, some Pokémon can only appear in this version, especially the legendary Pokémon.