If someone asked me what my favorite game was on my Nintendo Switch before, I would not hesitate to reply immediately, but now it should be ranked second. for the return of a legend, a game that has been expected every day since it was announced: Pokemon Sword and Shield.
Ever since I read the news that Game Freak officially confirmed the release of the 8th generation Pokemon later this year were the days when I was fidgety, just hoping for time to pass quickly until the game's launch. Every new information is to read, have a better picture than the trailer that "teases", you have to sit and watch it all, go to bed and think that there will be a game to play in your heart and feel happy. As a result, if I can't sleep, I get up to see if I can satisfy the craving = _ =.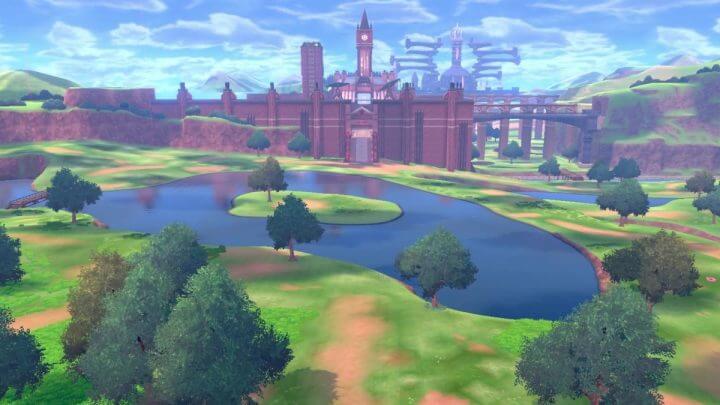 The sound in the game according to the feeling of a blind musician and has no expertise like me can be said to be quite good. The soundtracks are quite diverse in genres and styles, depending on the area you go to, sometimes fun to relax, sometimes intense stress, playing and listening to music is not bad.
The plot is still a familiar motif like the previous versions, a country girl/boy is given a Pokemon and begins an adventure to new lands. Although only trained to train Pokemon, but went to cause trouble everywhere, "stooped" from Gym Leader to Champion, after "selling onions" to everyone, he became the champion. Solve the dark forces and then capture the legendary pokemon of the land, all of it. However, the plot is quite well-built, the villains are quite surprising to the player, following the storyline to help us understand more about the history and legends of the new Galar Region.
In this 8th generation version, there are quite a few changes and differences from the previous parts of the series, although it brings many new things but also loses some features of this series. The first thing is that in this version the Pokemon not only appear in the dust but also appear on the screen right away, which makes it more convenient to catch Pokemon that you do not have, at the same time we also master. more dynamic in dodging Pokemon when having to move through the bushes.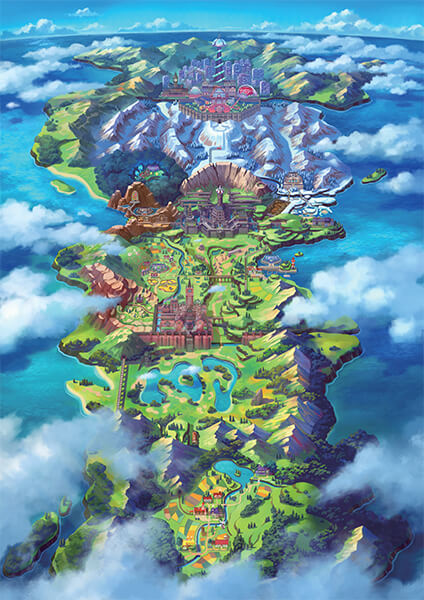 In addition to the minutia above, the biggest change of this version is probably the removal of Mega evolution and Z-Move completely, instead of the Dynamax system that can turn your Pokemon into a super big giant. All Galar Pokemon can Dynamax but there are some special Pokemon that will change their original form when given Dynamax, which is called Gigantamax. These Pokemon possess their exclusive attacks, the G-max Move, which will have a higher amount of damage and can cause certain effects on opponent Pokemon.
In comparison, Gigantamax is similar to Mega Evolution and G-max Move is equivalent to Z-Move, but Dynamax Pokemon is not always possible, but also requires certain requirements. Hopefully, in the following versions, the developer will bring back the Mega Evolution system because of its powerful use, moreover, watching his Pokemon "quality" in Mega evolution form is never bored.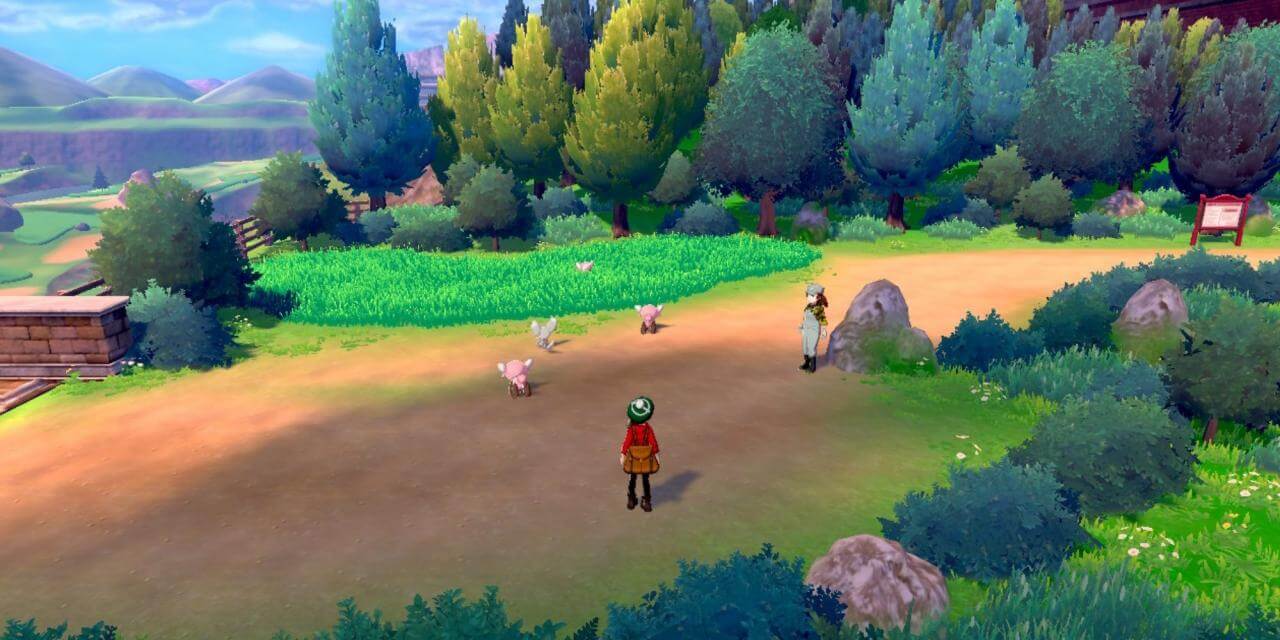 This is probably the first time we can play co-op with other players when catching Pokemon in Max Raid Battle mode in Wild Area, the game supports up to 4 players to participate in the battle. Wild Pokemon are always in Dynamax state and have a difficulty of 1 to 5 stars, you can only earn Pokemon with Gigantamax Form in this mode. This is indeed a great experience, you do not have to sit "autistic" to catch Pokemon alone anymore but be able to play with friends, team up or call for help when encountering rare Pokemon, this is really interesting. taste right?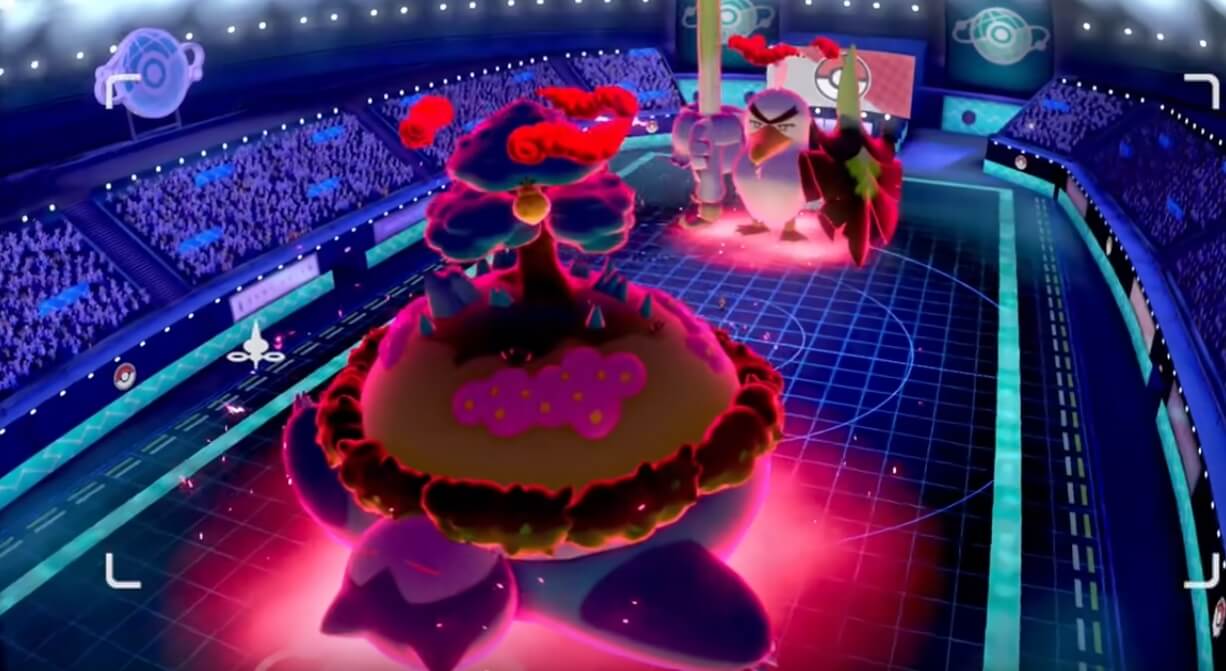 In general, although the game still has some imperfect points, it is still worth owning, participating in an adventure on the vast Galar land with brilliant graphics, enjoying vibrant music and adjacent. shoulder side by side with friends fighting, it doesn't sound bad either!
Above are some of my feelings after I finished playing the storyline and am in the process of completing the Pokedex, then perhaps earning all Pokemon with Gigan Form and building online squads. There are still a lot of goals set to be completed before closing this game and waiting for the next version. If you are a fan of this long-standing series, do not hesitate to buy games and then fight. Have fun!